Pilates Matwork Instructor in Westonbirt, Tetbury
"In 10 sessions you will feel the difference, in 20 you will see the difference, and in 30 you will have a whole new body"
Joseph Pilates
I have practised Pilates with Body Control Teachers since 2002 and have been a certified Body Control Pilates Matwork Teacher myself since 2010. I am included on the Register of Exercise Professionals as a Level 3 Advanced Instructor
I also have ITEC Diplomas in Anatomy, Physiology and Massage, Sports Massage, Sports Nutrition and Reflexology. I have been a practitioner of Sports Massage, Classic and Nerve Reflexology, and InterX since 2002.
Joseph Pilates was born in Germany in the late 1800's. A series of childhood illnesses including rickets, asthma and rheumatic fever was overcome by his great determination to become fit and healthy. He experimented with many different approaches to exercise from yoga, self-defence and martial arts to dance, gymnastics and weight training. The combination of these he called "Contrology" which he believed promoted the perfect balance of strength and flexibility.
Body control Pilates has evolved from the original system by constantly drawing on the latest sports and medical research. The Body Control Pilates approach continues to ensure safe and effective exercise gradually developing body awareness, increased strength and flexibility, improving posture and coordination.
Osteopaths, Physiotherapists and GP's all recommend Pilates as one of the safest and most effective forms of exercise.
"Our mission has been to bring the benefits of Pilates to everyone. To this end, we have created a method that is effective, safe and challenging: a method that is taught by teachers with unrivalled skills, knowledge and integrity."
Lynne Robinson - co-founder Body Control Pilates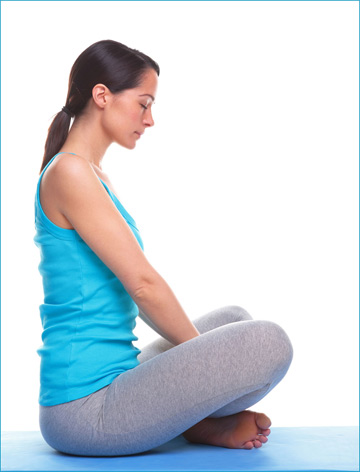 If you would like further information about the pilates classes I run, please call me on 01666 880 500 or 07768 191 262